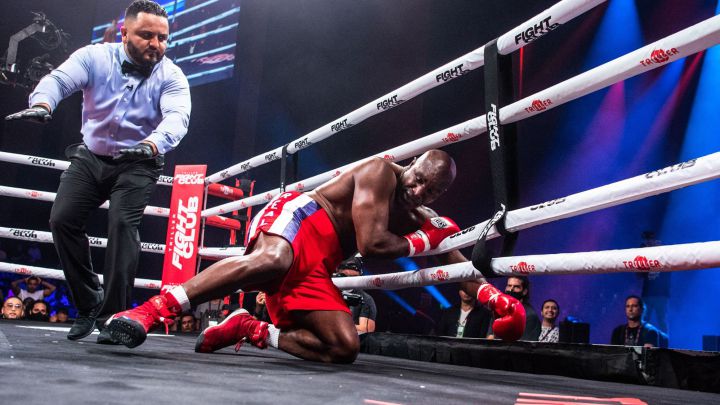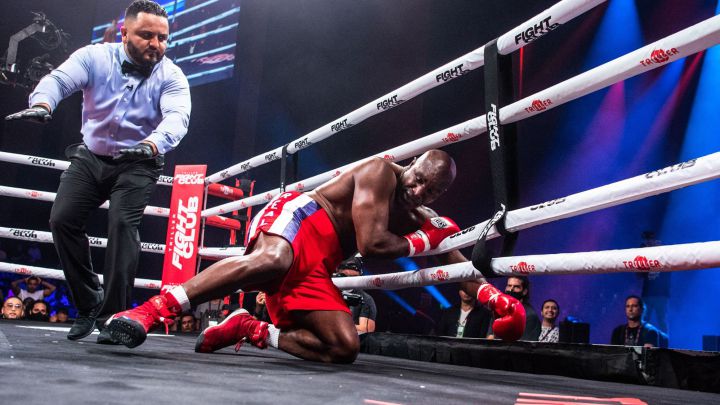 The return of Evander Holyfield (58 years) to boxing was not a show, but a grotesque that could have been avoided. The former heavyweight world champion, a legend who also reigned on the cruiser, ended his reputation in tatters just 1:49 minutes into the exhibition match to eight rounds with professional boxing rules, but not reflected in the records. Former UFC fighter Vitor Belfort sent 'The Real Deal' to the canvas a couple of times and the referee had to stop the fight to avoid damage.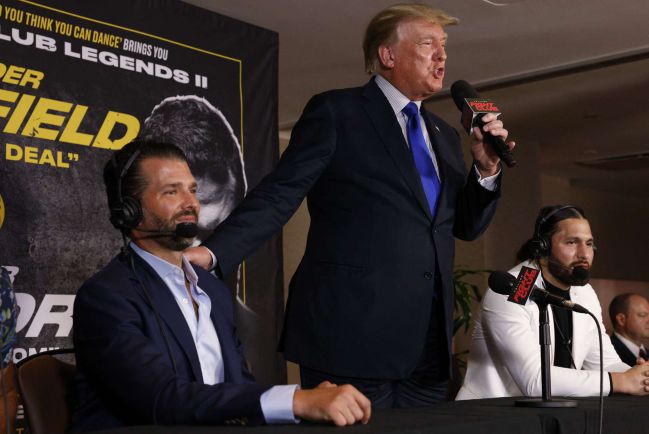 At the Seminole Hard Rock Hotel & Casino in Hollywood, Florida, and with the Former United States President Donald Trump as a guest commentator on the broadcast, Grandpa Holyfield (44-10-2, 29 KO's) He returned to a ring that he had not stepped on since 2011, when he beat Brian Nielsen by TKO. Belfort, a former UFC champion and 14 years his junior, threw himself into a whirlwind, kicking his fists like a mixer, and the display ended in no time. There was no combat.
Holyfield, despising that saying that 'boxing is the only sport that is not played', accepted the challenge only a week before, after what Oscar de la hoya, who is the one who was going to measure himself with the Brazilian, give positive for COVID-19. The California Athletic Commission, seeing perhaps what could happen, did not want to give the go-ahead for the fight with the Alabama-born fighter to be held in Los Angeles, and thus protect the health of a legend who had crossed leather with all the elite of the great weights (Foreman, Tyson, Lewis, Moorer, Bowe, Ortiz …).
With the sudden outcome, the possibility of a 'remake' of the 'Combat of the bite' against Mike Tyson is far away and in which he bit off a piece of his ear in 1997. Iron Mike did make a successful comeback in November 2020 against Roy Jones Jr. Holyfield's attempt was a resounding failure.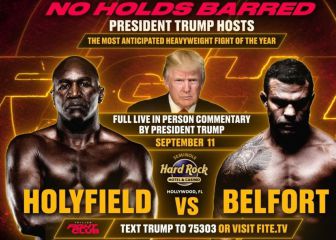 Holyfield are back … and Trump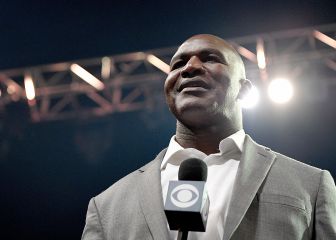 Holyfield to replace De La Hoya in his fight against Belfort
We recommend you in More sport
GYMNASTICS Biles to testify in Senate on Nassar investigation

HANDBALL Cadenas leaves Argentina "to serve Ademar well"

ROOM SOCCER | WORLDWIDE Spain – Paraguay live: group stage of the Futsal World Cup today, live

INLINE HOCKEY Spain hangs silver in the inline hockey World Cup

SPORTS CENTER Iberdrola brings together the Olympians to announce that "now, Paris"

MMA It's a terrifying scene: he knocks out his opponent at 30 "and then does this to him …