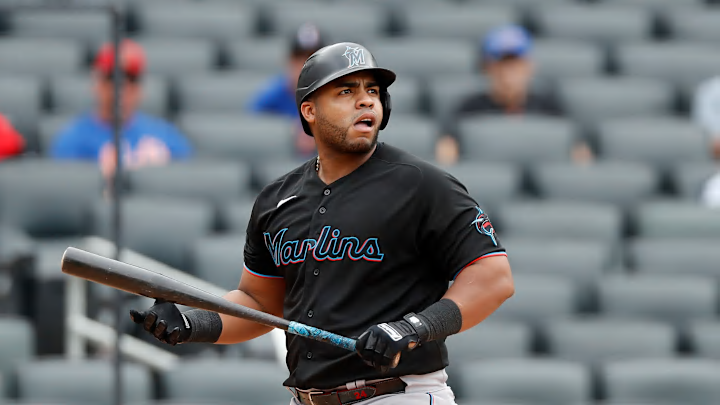 Venezuelan Miami Marlins first baseman Jesús Aguilar was not returning to the team in the 2021 season due to his knee injury, reported Barry Jackson of the Miami Herald.
Aguilar was placed on the 10-day disabled list last week and now everything indicates that he will not have the time to recover. The Marlins are already out of the fight to make the postseason, so there is no point in rushing it.
Jesus Aguilar Unlikely To Return In 2021 https://t.co/RvWi9HJuJf pic.twitter.com/1Pz2lp1lQh

– MLB Trade Rumors (@mlbtraderumors) September 15, 2021
Jesús Aguilar has been the Marlins' great offensive piece with a .788 OPS, with 22 homers and 93 RBIs in 131 games this season. He will be eligible to go to salary arbitration for 2022.