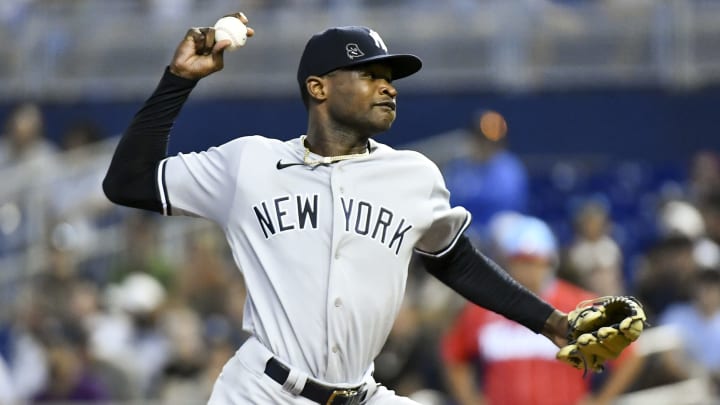 The New York Yankees activated pitcher Domingo Germán from the 10-day disabled list on Wednesday after missing more than 7 weeks due to an inflammation in his right shoulder.
Germán returns to support the Yankees pitching staff, either as a starter or reliever, in the final stretch of the regular season, in which the team will try to earn a spot among the American League wild cards.
Yanks activate Domingo German (shoulder) off IL https://t.co/WBYjPqzod8

– NBC Sports EDGE Baseball (@NBCSEdgeBB) September 22, 2021
The pitcher shows a 4.45 ERA, 1,165 WHIP, 95 strikeouts and 25 walks in 97 innings of work, spread over 18 starts and three relays.
In principle, Germán will serve as a long reliever.