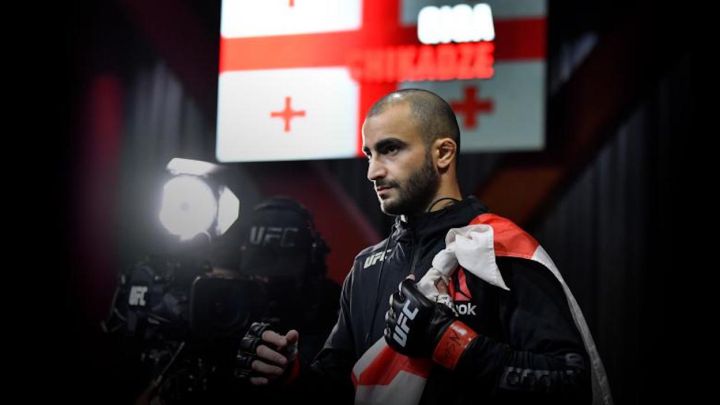 If anything UFC fans like, it's his bravery. The company always tries to put the best against the best and the promises he examines as soon as he can. A clear example happens with Giga Chikadze. The 32-year-old Georgian has a streak of eight consecutive wins (six in the UFC). In 2020 he entered the Octagon four times and in 2021 he did so in May. He knocked out Cub Swanson in one round. Step completed.
The rise in the ranking was important, and the UFC wanted him to cross at his next stop with a veteran hardened in a thousand battles. Edson Barbosa, 35, hurries one last chance and does it in the pen. After falling in front of Gaethje and Felder (at that time he had a victory in five fights) he decided to try his luck and leave the lightweight. He lost in his debut in the new division against Ige, but comes from two victories, the last by KO. LThe dynamics is good and also has a revalidation. In his favor he has the public. His style, and especially his spectacular kicks, make the fans fall in love.
Two punchers (Barboza has 59% KO and Chikadze 62%) cross each other in the octagon. When that happens, the expectation increases and it has not been less this time. The bets are practically even (slight advantage for the Brazilian), which is obvious. Barboza has experience, but its results in recent years raise doubts. When the level has risen, it has fallen. While, Chikadze is on the rise and that gives a lot of confidence. With similar characteristics (a lot of rhythm and hits), anything can happen. The failures will be capital and only one will be able to take advantage of them. The fuse is lit, the bomb will arrive on Saturday and the explosion will boost one of the two in the featherweight rankings.