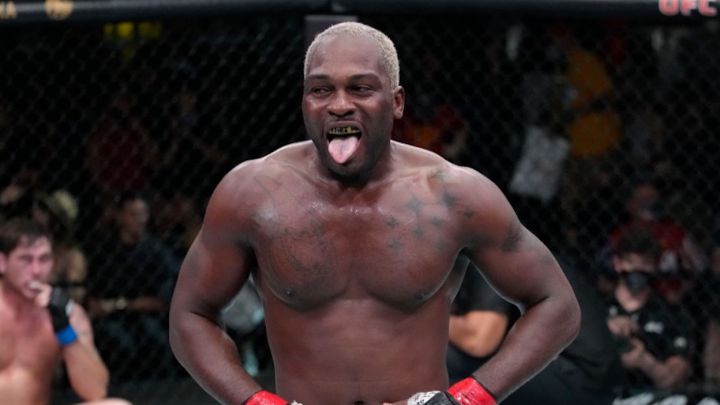 Derek Brunson begins to look to the middleweight title by submitting Darren Till in the third round of the main event at UFC Las Vegas 36. The 37-year-old American drew on experience to win a fight that he had in his hand and that only the hunger took away from Till. The Englishman arrived in a hurry and He goes into a major breach: defeat four in his last five fights. Meanwhile, Brunson in that lax of lawsuits has won everything. He wants Adesanya to be this: "I'm not in a rush. I know he has a match, I can wait. I want to prepare well and do that match"he snapped when he finished.
The match started with Till aggressive and Brunson holding on. The American knew he had to take the fight to the ground if he wanted to have options. He took advantage of the first corner he made to put his rival at ground level. There he dominated him and with the ground and pound he inflicted a strong punishment. In the second, Brunson sought the same and although Till defended himself well … he ended up with his back glued to the ground and suffering. Much. Something must change. He was aggressive again, kept his distance and took out his punches. Thus he hunted the American in the temple and left him very touched. There was the end of Till. The urge to win and look up again made him try a guillotine. If he had continued in distance, with a lot of time ahead, perhaps the KO would have arrived. When grabbing, he allowed Brunson to pull experience.
That grip was transformed by the American into a takedown and already on the ground Till made the second fatal mistake. To avoid the ground and pound he turned and turned his back. It was about time. The mataleón arrived that ended the fight. The finale had Brunson looking up high and Till having a very big crisis.